Landlord insurance: eight essential facts you need to know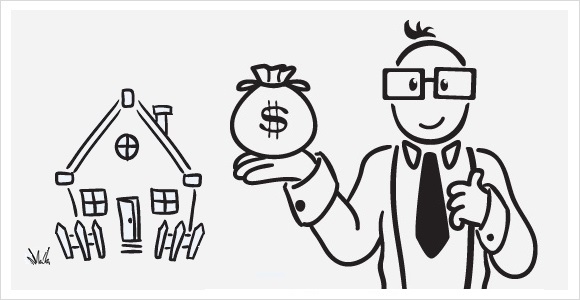 The world of investment property can be daunting. Property owners can face new and uncertain challenges and without landlord insurance, the risk of tenants defaulting on their rent or damaging your property can be very real and scary.

Whilst cover for your new investment is crucial, it can be hard to get your head around all the landlord insurance exclusions that may apply to your policy.
Luckily, we're here to clarify any confusion!
Check out eight essential landlord insurance facts you didn't know:
Landlord insurance covers the two most significant risks facing tenants: Landlord insurance provides cover for 'malicious or intentional damage by tenants' and 'failure to pay rent' whereas standard home insurance does not. Landlord insurance also provides cover for public liability should your tenant take legal action against you.


Landlord insurance is not the same as building insurance: Building insurance covers the outside of your property (i.e. walls, driveways and walkways) whereas landlord insurance covers your property's contents against a host of risks. The exact definition of your 'contents' will differ from one policy to the next.


The most suitable type of insurance for you will depend on the type of dwelling you own. For instance, if you were to own and rent out a standalone house you would need building insurance as well as landlord insurance. Apartment owners usually pay for their building insurance in their strata levies but would still need to organise their own landlord insurance policy.


Certain claims will only be paid out once for the same tenant: For instance, if your insurer has already paid out a claim related to unpaid rent or intentional damage you will not be covered a second time under the same rental agreement.


Contents insurance applies to your belongings only: Landlord insurance will cover your property's contents, such as dishwashers, carpet, paintwork, wallpaper, light fittings, blinds/curtains etc. This does not apply to your tenant's belongings.


Certain water damages are considered landlord insurance exclusions: Loss or damage caused by the gradual escape of liquid, such as an unseen leak from your dishwasher ruining your floorboards, would not be covered. (TIP: make sure you keep an eye on your property for general wear and tear. Arrange frequent inspections with your tenants if necessary). Additionally most policies do not cover for damage caused by 'tidal waves, tsunami, high tide or other actions of the sea.


You wouldn't be insured if your tenant is already behind in payments. Much like a pre-existing illness with your health insurance, most insurers would avoid insuring a high risk tenant.


You must notify your insurer if a tenancy change takes place: Not notifying your insurer could result in a claim not being paid out.
Forgoing landlord insurance can cost you
Not knowing your landlord insurance policy exclusions inside and out can hurt. Once you have a good understanding of what is and what is not covered it's time to start looking for the best insurance policy. Without insurance, dramatic weather events, unpredictable tenants or personal liability could leave you seriously out of pocket.
Still confused, or have more questions? Contact us and one of our friendly team will get to you. We're here to help you find the right landlord insurance policy.
Highly recommended

Find the right landlord insurance for you

Landlord insurance covers property owners from financial losses with rental properties. It's one of the most important purchases a property investor can make and it's essential to protec...... Read more.