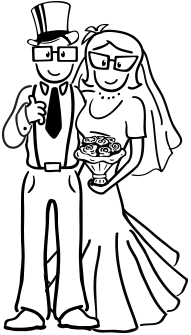 Looking for wedding insurance?
Congratulations, you're getting hitched! Ready to bask in the glow of wedded bliss? With flowers, formal wear and photos to plan, the last thing you need is wedding day mayhem!
You can't always count on a smooth path to matrimony. But you can prepare for the unexpected.
Wedding insurance will take care of any wedding woes, so you can smile down the aisle.
Compare Policies