7 ways to save on health insurance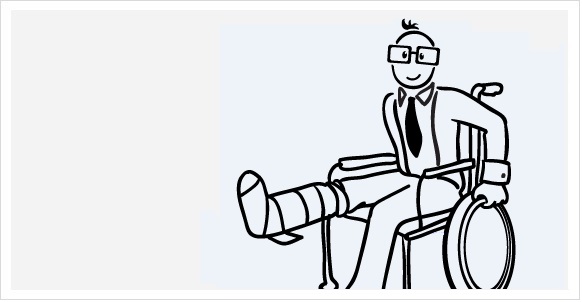 There are many factors that affect your health insurance premiums such as your age, the type (and amount) of cover you're looking for, and who you choose to buy from.
So if you're in the market for health insurance - we're here to tell you it doesn't have to cost an arm and a leg! Those looking for cheap cover read our 7 top tips to help you save.


Buy early
Buying your policy before you turn 31 years of age will help you save. This is because once you are over 31 the Government charge a penalty of 2% for every year after the age of 30 that you went without private cover, up to a maximum of 70%. Obviously age isn't something you can do much about, so if you're seeing this and you're over 31, don't worry. There's still plenty of ways you can save…keep reading.

Pay a year in advance
Premiums tend to increase each year due to the rising costs of medical fees. So if you want to avoid these price rises (for as long as possible), pay for your policy a year in advance, and you won't be hit with rising costs during that year.

Think about the type of cover you need
As you're probably more than aware, the choice of healthcare policies is extensive. And there are many levels of cover available too. Think about the type of cover you want, and only pay for what you need. If you're about to start a family - pregnancy and birth-related cover would be a good idea. Or if you're playing a lot of sport you may be interested in high levels of cover for physiotherapy treatment. On the other hand, if you're getting older you may opt for a policy with cover for hip and knee replacements and/or other age-related medical issues.

Compare (or even switch) policies
In the last year there have been heaps of new providers and policies released into the market. So if you haven't researched and seen what's out there recently – you should!
Using an online health insurance comparison is a really good way to find the right policy for your needs and budget. You can quickly and easily compare quotes and levels of cover, and what's more, they are free to use.
If you've been with the same provider for years, it may be time to switch funds to see if you could be getting the same level of cover at a better price. If you do find a more reasonable policy and decide to switch, you usually don't have to wait before making a claim either.

Are eligible for private health insurance rebate?
Depending on how much you earn for a living, will determine if you are eligible for the health insurance rebate.
What is it? It's basically a refund from the government that helps you with the cost of your health insurance. You can choose to have your premiums reduce upfront. Or you can claim it back at tax return time. Learn more about the rebate here and to see if you qualify.

Increase your excess
As with all other forms of insurance, private health insurance policies will generally have an excess fee. This is the amount that will be deducted in the event of a claim, so for example, if your policy has a $300 excess fee, and your hospital bill is $1000, your insurance will cover $700 of that bill. You can usually opt to pay a higher premium to reduce this excess, or pay a lower premium with higher excess.

Are you going overseas for an extended period?
If you know you're going overseas for a while, you could put your membership on hold until your back. Although make sure you don't travel overseas without cover. Travel insurance is vital for all medical needs overseas.
So that's our top 7 tips, we hope they've helped you put a few pennies back into your pockets.
Don't forget to always read the fine print of any policy before purchasing, so you know that it is appropriate for your lifestyle and circumstances.
Need some more advice on your health insurance? Perhaps our ulitmate guide can help.