Bike insurance guides
Looking for bike insurance shouldn't throw you off course. Our handy bicycle insurance tips make it wheel easy to find the right policy.
Featured Article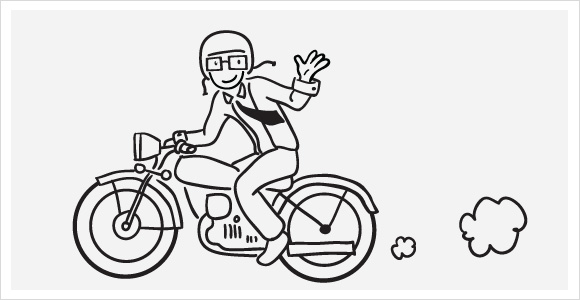 Whatever bike you ride whether it be a Harley that takes you away on long weekends, or a Vespa to get you around town - motorcycle insurance is essential to protect your pride and joy. Motorcycling certainly comes with its fair share of thrills, but there can also be spills, as you never know what lies around the corner. The last thing you want to worry about in an accident is insurance, so don't ride without it! There are three main levels of cover to choose from. Comprehensive covers you for damage to your own motorcycle as well as damage your motorcycle may cause to other people's vehicles or property. Third party property damage protects you against damage that your motorcycle causes to other people's vehicles or property. This does not cover you for damage to your own bike or if your bike was stolen. Or CTP green slip covers you against legal liability for personal injury caused to someone else in the event of an accident. We can can help you find the right motorbike insurer. Read our customer reviews to help you make a decision on your chosen insurer today. Read more.
With its plentiful health benefits and traffic dodging convenience it's easy to see why Aussies have turned to cycling in droves. However, alongside the trend towards two-wheeled transport comes a rise in cycling accidents.Whether you're a lycra-clad commuter or a two-wheeled weekend warrior, you may not think you need bike cover. Well think again! Chances are you've invested heavily in your bike so you'll want to be reimbursed for its full cost should it be stolen or damaged. When it comes to bike insurance, great cover is an essential! You may not know it but not having the right kind of cover can cost you a bundle should life throw you (and your bike) off course. If you're serious about your new set of wheels or simply want the best protection it's worth comparing bike insurance policies.Find out everything you need to know about bike cover right here. Read more.