What is management liability insurance and do I need it?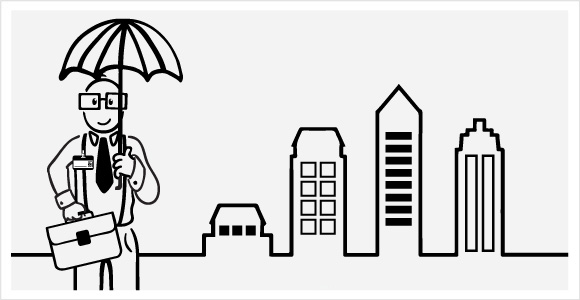 Being in a management position involves a lot of responsibilities and a lot of risks. Making the wrong decision or even being viewed as failing to live up to incredibly high standards of conduct can lead to allegations of mismanagement, misconduct, or even legislative breach. Dealing with an associated legal claim can be expensive and damaging to career and reputation. Management liability insurance helps to protect a firm's directors and officers, as well as the company itself, against any claims made against the management of a company.
What is covered with a management liability insurance plan?
The business world is complex. To suit the dynamic needs of a firm, the associated types of insurances that businesses require are also very complex. Management liability insurance protects against financial loss from fees and fines due to a wrongful act on the part of a company's directors, officers, partners, or trustees. Some plans are designed to protect the personal assets of those in managerial positions. Other plans are directed towards shielding the management team as well as the company itself from risk. A plan package may also include other features such as:
Employment practice – losses associated with the actual employment process can be covered, such as problems arising from wrongful termination, sexual harassment, or discrimination.
Special crime – covering losses due to kidnapping, ransom, wrongful detention, or a political threat
Tax audit – accountant fees associated with a tax audit
Public relations – expenses that may be incurred during a crisis
Pollution defense – losses associated with environmental claims
Protection of retired management – even members of a management team that are retired may still be covered.
Today, many plans also include a cyber-risk extension to ensure a company against cyber-attacks. According to CERT Australia, the national computer emergency response team, more than twenty percent of Australian businesses experienced cyber-crime in 2012. A cyber risk extension may protect against cyber-extortion, inadvertent transmission of a computer virus, claims made by a third party of a breach of privacy, and network, system, or website damage.
Who needs coverage?
Privately held firms, non-profits, publically traded firms, cooperatives, and government entities may consider using management liability insurance. This type of insurance is particularly valuable to a company that has a complex hierarchy. When different members of the management team are making decisions, there is more room for error, confusion, miscommunication, or other conflicts that can lead to claims of mismanagement.
How to find the right coverage?
Management liability insurance is available to businesses large and small. Some may require minimal coverage to protect against the actions of a modest management team. Large firms with many layers of decision makers may require a more comprehensive plan. It is important to compare different plans to get an idea of what features and extensions may work for your business needs. Discussing options with a licensed insurance broker can also help to assess risk and ensure that a company finds the most suitable plan.
Management liability insurance helps to reduce the dynamic risks that can be involved in the business world. Managers are subject to a high level of scrutiny and may not always be able to satisfy the requirements that they face or navigate through complex regulations. Dealing with a lawsuit, fees, penalties, or in some cases the threat of incarceration, can be a hefty price to pay for making the wrong decision. This type of insurance is crucial for anyone working in a management role and for the firms that employ a range of directors, trustees, managers, and other decision makers. In the increasingly complex world of business, management liability insurance allows firms to focus on the flow of business.
Other types of business insurance
No matter whether you're a small medium enterprise, or one of the big guys- every business needs protecting! From time-to-time unfortunate events occur at work that are out of your control; staff can get injured, websites may be hacked and businesses are sometimes sued. You can't always predict a company calamity but you can be prepared for the unexpected. See what other types of business insurance are available to your business today!