What is business insurance and do I need It?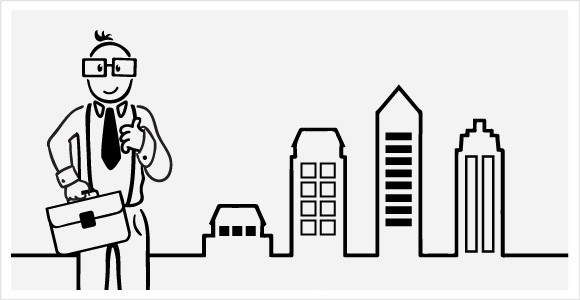 To a business owner, a business is so much more than a source of income. It embodies years, sometimes generations, of hard work and devotion. It is the livelihood of the owner and employees. It may be tied to an entire life's savings and act as a beacon of hope for financial comfort and stability in the future. Any risk that threatens the normal functioning and well-being of a business can put all that has been built in jeopardy. Business insurance protects against losses or damages that are related to the course of business as well as the actual property and premises of an entity. It provides the security and peace of mind to allow a business to focus on thriving, growing, and prospering.
What is covered?
A business insurance policy may include a range of features. What exactly should be included in a plan depends on the particular needs and budget of an individual business. One company may only require a basic plan that covers public and product liability while another business may want protection against the possibility of theft, damage to property, and employee dishonesty.
Typical features that may be part of a business insurance package include:
Public liability – protects against the risk of financial loss from any third party claims due to a loss, injury, or damage related to the acts of a business
Product liability – covers the legal costs of claims of loss or damage rooted in the goods, repairs, or services of a company
General property – covers damage, theft, or loss of materials such as office supplies, laptops, phones, and equipment
Building – operates in the same way as homeowners insurance for homes, covering against loss due to fire, vandalism, and storms
Goods in transit – covers against the loss or damage of a company's products while moving from one location to another
Business interruption – allows a business to retain the same financial position that it would have had if a claim or loss had never happened
Glass – protects against damage to the actual storefront glass
Tax audit – covers the cost of accounting fees in the case of a tax audit
Fraud and dishonesty – protects against financial or product loss from any fraudulent or dishonest actions of employees

Businesses within certain industries may have to have specific features within their business insurance plan. For example, Queensland requires licensed electrical contractors to have a specific, broad insurance package. The Victorian Building Authority has mandated that licensed plumbers can only work if they have the proper insurance in place.
Who needs coverage?
Small to medium sized businesses need some form of business insurance. Even with only a small number of employees and limited products, it is so important to protect against potential loss. So many things can go wrong in any industry, from an accidental fire to a lawsuit brought on by the mistake of an employee. The financial costs of legal defense, of repairing damage, or of having to replace materials can be an unexpected burden, even for a successful business. Restaurants, coffee shops, florists, jewelers, general contractors, and salons are all types of businesses that require business insurance.
How to find the right business insurance coverage
Finding the right business insurance plan can seem overwhelming. There are so many features that can be used to shield against risk. Which ones are necessary? Which make sense for the needs of your business? Comparing different insurance plans is a great way to help determine what is available and what the most suitable choice may be. Because finding the right form of insurance for your business is so important, it can also be helpful to talk to an experienced, licensed broker