5 ways to save on your income protection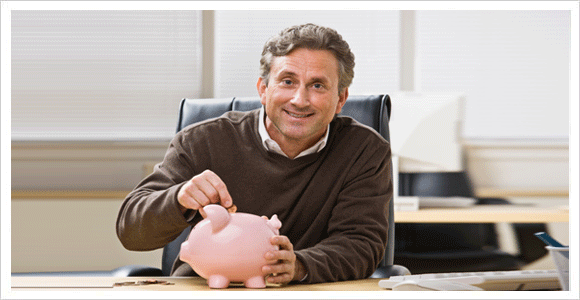 Our guidance is general and does not take into account your personal situation. Always consider your own situation and whether the guidance we provide is relevant to you before relying on it. If in doubt, seek professional advice.
Income protection is a useful way to provide for your loss of income if you're unable to work temporarily.
Although income protection may seem expensive, the cost should not deter your consideration to obtain income protection, especially if the family is dependent on your income, or you have financial commitments. Here's 5 tips from us to help you save on your income protection premiums:
Increase your waiting period
A waiting period is it the amount of time that must pass before you are entitled to the payment of weekly income benefits you can make a claim. The longer you agree to wait, the more you'll save as your premiums will be lower
A good way to work out your ideal waiting period is to consider how long you could last without your monthly income. If you've got lots of savings, or lots of sick and annual leave accrued piled up, perhaps you can take a longer waiting period to save on your premiums.
Decrease your benefit period
Your benefit period is the period while weekly income benefits are paid by the insurer the amount of time you take out your policy for. The longer you choose to have the your policy pay benefits for, the more expensive your premiums will be. You can choose to have an income protection policy up until a certain age, or for a certain period amount of time. The less time you need cover for, the lower the cost of the policy.
Compare compare compare
Compare income protection policies and quotes to see what suits you best. We compare 11 of Australia's income protection companies including TAL, BT, AMP, Comm Insure, Macquarie and more. Whether you choose basic or comprehensive, everyone can benefit from doing an income protection comparison.
Don't over insure (but don't underinsure either)
Sure, it's a bit of a balancing act, but either paying too much, or too little for your income protection could result in financial difficulties. Don't pay for extras you don't need such as home care, rehabilitation for example if you don't think you'll need them. However, if you choose to opt out of these and need them later, you could end up paying more down the track...so choose wisely.
If you're still unsure how much income protection is right for you, you may need advice from a financial advisor or professional life insurance advisor such as Lifebroker. They can help you work out exactly what cover you would need to support your family, after considering your savings and owed sick pay.
Need more information? We've also got an income protection guide packed with more information to help you find the right policy.