Pet insurance guides
Feel confident that you have bought the right pet insurance for your cat or dog by reading our top tips and guides to help you pick the right insurance for your furry friend.
Featured Article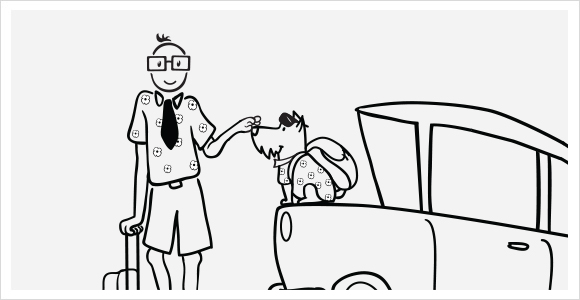 You may have considered taking your furry bundle of joy away with you on holidays. But have you put much thought into the logistics of travelling with your fluffy companion? Read more.
Thinking of investing in cover for a furry friend? Discover the eight most common exclusions before you buy. Read more.
Pet insurance is essentially health insurance for your four-legged friend. By buying a policy you are not only guaranteeing your favourite animal a second chance if they become gravely ill or injured, but you are protecting your wallet against the high costs of veterinary care. Let's face it, pets are expensive. Nowadays, veterinarians can provide all the latest technologies - x-rays, surgeries, ultrasound, and dental health among others. But some pet owners cannot afford such treatments. Depending upon the type of cover you choose it can cover anything from serious accidental injuries to general vet check-ups. You can also cover for routine treatments such as flea, tick and worm control, vaccinations and teeth cleaning. Not sure which insurer to pick? Read past customer pet insurance reviews to help you make an informed decision today. Read more.