Public liability insurance 101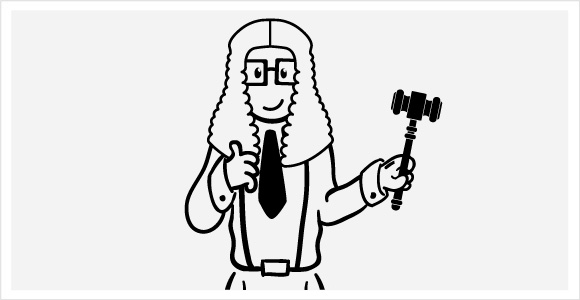 Running a business and knowing you are providing an excellent product to society can be a fulfilling experience. Even with the highest standards of service, however, there is still the risk that everything may not go as planned. A client or other third party may file a claim against you for losses, damages, or injury based on the activities of your business. This type of claim can be financially debilitating, even for a thriving company. This is why businesses use public liability insurance to protect against such an unpredictable threat.
What is covered?
Whether you or an employee is at fault for negligence or not, you are still at risk for huge losses from the expenses incurred while defending yourself and your business. Public liability insurance covers the legal costs of defending your company. A policy should provide coverage for all staff members, including employees, directors, and partners. The following are all types of expenses that are typically covered:
Legal fees
Court costs
Compensation payments
Public liability insurance provides protection for accidents or other events that may lead to a third party losses that occur on the actual premises of a business, as well as anywhere that services are being provided. This creates added reassurance for firms that do business off-site, such as cafes or restaurants that provide catering services, repair companies that come to a home or business to do work, or flower and gift shops that provide personalised delivery services.
What is not covered?
Public liability insurance provides coverage for third party claims. Claims made by employees are not covered.
Who needs insurance?
All businesses that interact with the public require some form of public liability insurance. For some industries it is a mandatory type of insurance – for example, in Victoria plumbers are required to have a certain level of liability insurance. The same is true for licensed electricians in Queensland.
As this type of insurance provides broad coverage for the potential risks that nearly all businesses face, it is usually part of a basic business insurance plan along with product liability insurance. While the risk of a legal claim can be completely unexpected, it is a very real threat to most businesses.
Even if liability insurance is not required by law, it is an essential part of any firm's risk management plan. It is strongly recommended for all types of businesses by the Australian government.
How to find the right policy
While in some cases legal costs may be moderate, on other instances they may be in the tens of thousands or million dollar range, especially if a firm is found liable for negligence.
It is important to choose a plan that includes coverage limits that are right for your business. The cost of a policy may vary depending on how hazardous a particular industry is. Compare plans from different insurance companies to decide what insurance policy is ideal for your business needs. If unsure about how much coverage your company needs, discuss risk with a licensed, experienced broker.
Public liability insurance is the most essential form of liability protection that a business can have. While the majority of firms strive to provide high quality service in a safe environment, mistakes still can happen. Even if negligence is not the cause of a third party's experience of loss, damage, or injury, dealing with a legal claim can be devastating. The financial costs, as well as the time and energy spent addressing such a challenge can threaten any business.
Having a good liability insurance policy in place allows a company to focus on providing an incredible product or service, without the fear of an uncontrollable threat.
Other types of business insurance
No matter whether you're a small medium enterprise, or one of the big guys- every business needs protecting! From time-to-time unfortunate events occur at work that are out of your control; staff can get injured, websites may be hacked and businesses are sometimes sued. You can't always predict a company calamity but you can be prepared for the unexpected. See what other types of business insurance are available to your business today!