Find the right life insurance policy for you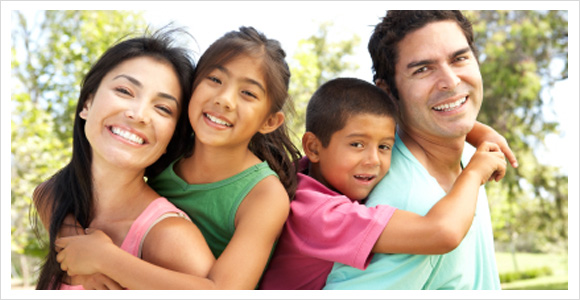 Getting the right life insurance for your needs is important – but it doesn't have to be difficult.
*Our guidance is general and does not take into account your personal situation. Always consider your own situation and whether the guidance we provide is relevant to you before relying on it. If in doubt, seek professional advice.
When selecting a life insurance policy there are a few vital things that need to be considered.
Finding the cheapest policy with the lowest premiums is not always the best option, but broader coverage within a policy may result in a greater the cost to you. That's why it's important to look for a quality policy that provides value for money.
A bit of research can go a long way. A good way to find the right life insurance policy is to shop around by comparing different coverage and quotes from insurers.
Once you have a number of quotes:
Compare the premiums
Look at the details of the coverage including the exclusions
Take note of the duration of cover and any relevant waiting periods
Make sure the cover meets your specific requirements
Want some help sifting through different policies? Use our comparison to compare life insurance quotes from 11 Australian providers today.
Tips for finding the right life insurance for you:

Read the Product Disclosure Statement (pds)
Always read the PDS and the fine print. This will tell you everything you need to know about your policy and what you are and are not covered for. If you're not sure about something, ask about it.


Read reviews
Read life insurance reviews from past customers to learn about their experience with claims, customer service and value for money.


Get enough cover
It is essential to get the right amount of cover when it comes to life insurance. Make sure that you have enough cover to continue to protect your loved ones. Use a calculator to assist you to understand how much over might be needed.


Stop smoking and buy your life insurance when you are healthy
One of the first questions you will be asked when you take out life insurance is 'Do you smoke?' Save yourself some money by quitting before you apply. Get healthy!


Medical Assessments
A number of insurers will ask you to get a medical assessment in order to qualify for a life insurance policy. Whilst this may seem like a hassle, an insurance policy that accepts you without a medical assessment will often have a higher premium.


Tell the truth
Make sure you are honest and truthful during your application process to ensure you are covered. This is particularly important if you need to make a claim later. Remember the Duty of Disclosure - when you make an application you must disclose personal information, such as existing medical conditions or dangerous sports or recreational activities you engage in (like skiing, motorcycling, scuba diving etc), so insurers can ascertain your risk level.


Don't buy the cheapest policy
It is tempting to choose the cheapest insurance policy on the market, but it can be a costly mistake. To avoid being underinsured, do a thorough check and make sure you understand what it includes and excludes. Also make sure the coverage is enough for your family taking into account your asset position and your family's personal goods.


Life insurance through your employer
If life insurance is available through your employer, make sure that you are able to get the amount of cover you need, not just what you are offered. If the cover is not suitable, consider purchasing additional insurance to compliment or enhance that cover.


Agreed value for income protection
Be aware that income protection will only pay out if you have given the exact amount that you earn and that it doesn't exceed 75% of your taxable income.


Income protection indemnity policies
The reason income protection indemnity policies seem cheaper is because they only cover 75% of your taxable income.
Life is unpredictable and we can't guarantee what's around the corner, but we can protect our loved ones. Life insurance provides you with peace of mind knowing that you and your family have some financial protection if your life is cut short or your lifestyle changes dramatically due to a long-term illness or disability.
Comparing life insurance quotes can help you find a life insurance policy within your budget.
Need some more help? Check out our ultimate guide to life insurance today!
On your marks, get smart, compare.