Life insurance FAQ's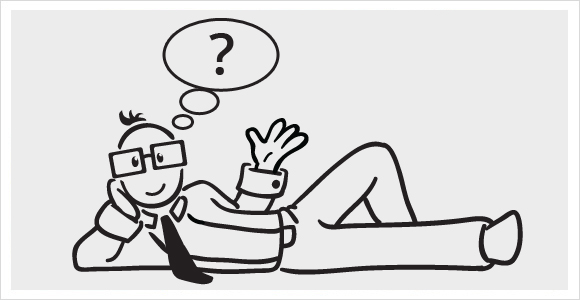 Our guidance is general and does not take into account your personal situation. Always consider your own situation and whether the guidance we provide is relevant to you before relying on it. If in doubt, seek professional advice.
Life insurance can be tricky to understand, get answers to your questions here.
How does life insurance work?
When you take out a life insurance policy, you are nominating beneficiaries who will be paid a lump sum if you were to die while covered. You can also nominate your partner as a co-owner of your policy so that your life insurance is paid through your superannuation.
How much life insurance do I need?
To make sure you get the right level of cover for you and your family's needs, it's important to think about all your financial commitments such as:
Any debts you would like repaid
Providing for the loss of your income to your family
Your children's education fees
Providing for any major future purchases
Other costs such as funeral costs, taxes and duties
It is common for people to purchase life insurance that is equal to 7-10 times their salary, in order to maintain an ongoing income stream that covers their expenses.
Our calculator is designed to assist you to calculate how much life insurance you might need.
Here is an example - A 35 year-old couple with:
Two young children
A $350,000 mortgage
The father earning $90,000 a year
The mother providing full-time home care
What do I need to have ready to apply for life insurance?
Each insurer is different but here are a few basic things to get ready before you take out a policy:
Your doctor's contact information
Your medical history
Your family's medical history
Your height and weight
Payment information
It's also handy to have your alcohol and cigarette consumption figured out.
Am I locked into the policy?
Check the terms and conditions of the policy and the PDS for details. Usually policies allow you to cancel immediately, meaning you would not be locked in to a long term contract.
How can I compare policies?
Make sure you look at the individual insurer's Product Disclosure Statement (PDS) to see exactly what they do, and don't cover.
We work with Australia's leading life insurance providers and we aim to provide you with as much information as possible so you can find the right policy for you.
Do I need a medical examination to get a policy?
This depends on the policy. Whether you get a medical examination will depend on how much cover you want and a range of factors such as your age, weight, smoking status, and your medical history.
Can I get life insurance if I have diabetes?
Yes! All of the insurers compared at compareinsurance.com.au provide cover if you have diabetes. you may have to provide information from your doctor of the management of your condition or agree to a medical examination.
Am I covered when I am overseas?
Yes, all life insurance products listed on compareinsurance.com.au have cover 24 hours a day, wherever you travel around the world.
Can I get life insurance if I have had depression?
This will depend on whether the insurer is willing to insure you and the extent of any current or previous condition.
Are there any tax implications?
Yes, income protection premiums are tax deductaible if the policy is held in your name! Also if a 'term life policy' is held through your super fund then your premiums will be tax deductible to the trustee of the fund. Check with your accountant for details on what is tax deductible.
Should couples both get life insurance?
Yes, it's much better to both be covered for peace of mind. It may be cheaper to if you take out two policies at the same time, some insurers may offer also as you might be eligible for a discount.
Were these questions helpful? Let us know if you need any additional information. Please contact us and one of our friendly team will get back to you ASAP. We are not authorised to give any advice in relation to the insurance – only information. We may refer you to the insurer or a professional adviser if we can't answer your query.
See our life insurance guide for more information or start to compare life insurance quotes now.