New car insurance comparison revs into the market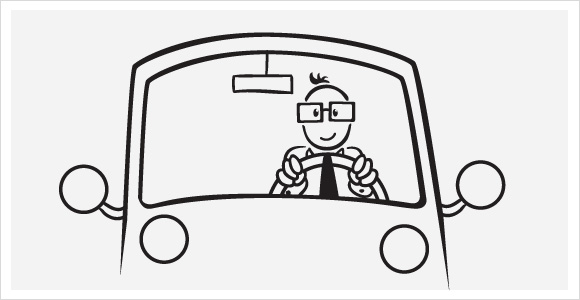 Compareinsurance.com.au today announced the official launch of its car insurance comparison website. The new quoting engine is the first comparison to allow Aussies to compare competitive car insurance quotes alongside customer rated scores.
Car insurance research, according to the numbers, usually begins online – often with a Google search. Comparing car insurance the old-fashioned way, you'd pick a handful of insurance companies and get a quote from each and every one. You would repeatedly fill out painstaking forms, or spend half a day on the phone to call centres in order to compare a few prices.
These days, Australians are turning to comparison sites not only for the money saved on premiums when comparing quotes, but also for the convenience. Typically, using an insurance price comparison, it might take just 10 minutes to provide the information necessary to receive several quotes at once.
"We aim to not only save time and money for customers, but provide peace of mind that they are well informed to choose the right insurance policy" said Natalie Ball, Director.
Feedback so far on the new website from visitors has been very positive with clear navigation, great prices and ease of use noted as the highlights.
Customer Rate and Review
Giving power to the people, compareinsurance.com.au brings a slick customer review section to their site featuring 100's of customer reviews on top insurance companies in Australia. Visitors who review their insurer are asked to provide a rating out of 10 for customer experience, value for money and claims experience (if applicable). The overall score provided by customers is included alongside quote results to assist them in choosing a provider.
According to Ms Ball, consumers trust honest, user generated feedback more than testimonials or any other form of advertising. She said: "An insurers' willingness to be compared in an independent review system builds trust and demonstrates that they are not fearful of transparency".
Car Insurance Panel
Compare Insurance has teamed up with Auto & General to add four new car insurance brands to its panel of providers.
Budget Direct – Simply smarter insurance tailored to suit your needs from the winner of eight CANSTAR awards for Outstanding Value (2007-2014).
1st for Women – Rewarding women for being safer drivers with discount car insurance and other great products.
1Cover – Flexible payment options, great value cover and a range of policy benefits to suit your needs and budget.
Virgin Money – Virgin Money offers a better place to park your car insurance with flexible options and competitive rates.
Ken Bryan, Head of Insurance at virginmoney.com.aucommented "Comparisons have proven to be a worthwhile channel for Virgin Money and we are delighted to be on board with Compare Insurance. We are confident that our great prices, excellent customer service and brand reputation will stand out against the competition."
AI Insurance – Are also part of the Compare Insurance panel. AI Insurance is a specialist car insurer focussed on providing a wide range of uniquely tailored policies.
The website owners are actively looking for more car insurance companies to add to the list.
Whilst you don't get a comparison of all providers in the market, the new site is fast, slick, and a worthwhile visit for all things insurance. Learn more about all the insurers we compare. Their latest animated campaign 'Find insurance the smart way' showcases their site in a fun and quirky way, but be warned the tune is catchy:
Whether it's time to renew or you want to write a review, we make it as easy as can be, to find the policy at…Compare Insurance.