Car insurance checklist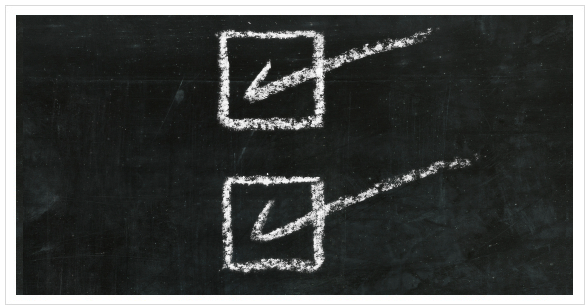 When it comes to car insurance in order to get an accurate quote you need to answer a few questions first.
Whether you're insuring a new car for the first time, or renewing a policy, having a checklist will help make sure you get the most accurate quote and find the best deals on your car insurance.
Don't waste time and money, folllow our car insurance checklist so you can apply for car insurance quickly and easily.
Here's what to get ready before you compare car insurance quotes:


Personal information
Have your contact details and address at hand


Details of the car
What type of car do you have? What's the registration number?


Driving licence
What type of license do you hold and how long have you had it for?


Safety features
Is your car fitted with an immobilizer or alarm?


Parking
Where is the vehicle kept when you are not using it?


Value
How much is your car worth?


Driving history
You'll need to provide any past accidents information


No claims bonus
How long has it been since you have made a claim? Make sure you have this information ready as it could save you lots of $$!


Named drivers
Provide details of anyone else you want to drive the vehicle


Vehicle use
Do you use your car for personal use, business, or a bit of both?


Kilometres
How far do you drive on average? Work out your average week and multiply it by 52 if you're not sure. Look at what the kilometre clock says in the car. Or use our handy car insurance kilometer calculator to help you instead


Finance
How did you pay for the car? Is the car financed or leased?


Be honest
If you've had any speeding tickets, points, or disqualifications in the last 5 years you'll need to provide the details


Fine print
Always read the product disclosure statement (PDS) before signing any documentation so you know what you're buying


Payment
Finally, be ready with your credit card!

Great, you should have everything you'll need. Start comparing car insurance quotes now.