Compare comprehensive car insurance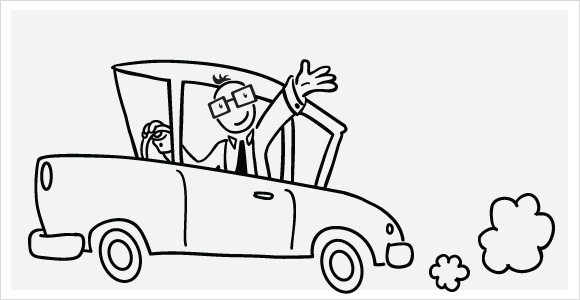 Comprehensive cover - the daddy of car insurance!
Did you know 14,340 cars were stolen in Australia in the first 3 months of 2013? Now that is a lot! Comprehensive car insurance is the most thorough form of motor insurance on the market and offers the best protection for your much loved car.
Yes we know that there are cheaper options out there, but would you really want to be driving around without proper protection?
Fully comp cover includes the cost of replacement or repairs to your vehicle and property whether it was your fault or not. Depending on your policy, it can also cover the cost of emergency repairs, transportation costs and damages caused by other drivers.
Without it you would not be covered if your car was stolen or involved in an accident and damaged. Ask yourself…Would you have enough money to replace your car if it was written off? Comprehensive car insurance provides you with peace of mind so you can drive knowing you are covered.
Typical features of a fully comprehensive policy
Comprehensive car insurance covers you and anyone who drives your car for:
Fire
Theft
Legal Liability – damage to others peoples car
Cover for personal items stolen from your car
Emergency repairs
Towing
Replacement vehicle
Often windscreen replacement
Often re-keying-recoding
Each insurance company will offer different benefits in their policy, so make sure you fully understand the inclusions and exclusions by reading the Product Disclosure Statement.
Compare comprehensive car insurance and save
Save yourself time and money
Use our free car insurance comparison to compare a heap of comprehensive car insurance quotes in a couple of minutes. Why visit 5 different websites, when you can review prices and features in one place.
You will get quotes from our participating insurers in one go and can sort by customer ratings, excess amount, price, and more. This allows you to order the results by the most important feature for you. Our job is to help you find a policy that's suited to your individual needs, so you don't end up paying for extras that you don't need. Just remember that we don't compare all the insurers in the market!
Great prices
Just incase you didn't know, the prices on our website are exactly the same as you'll see on the insurer's website.
Review
We've got heaps of comprehensive car insurance reviews to help you make an informed decision before you buy. Find out what Australians really think about their car insurer today!
Want more information? Read car insurance FAQ's too! Good thinking people!