Young drivers: get cheap car insurance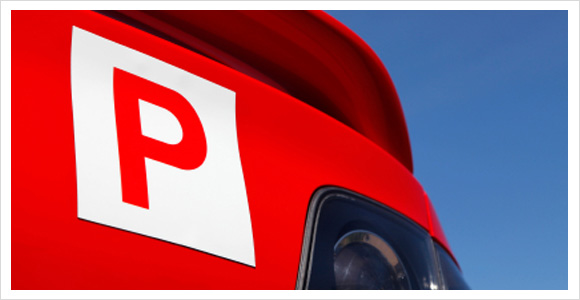 Did you know a 17 year old driver with a P1 licence is four times more likely to be involved in a fatal crash than a driver over 26 years?*
Irrelevant of how well you drive if you are under 25 your car insurance premium is likely to be expensive. The most common accidents on the roads tend to be with young inexperienced drivers and because of this insurance companies view young drivers as high risk and charge high premiums.
But do not fear! We know you can't do much about your age, there are still plenty of things you can do to reduce your premiums as a young driver.
6 tips to help young drivers reduce car insurance premiums:
Type of car: Some car makes and models have higher premiums than others. This is because there are more accidents in that particular model, or it might be a valuable car more likely to be stolen. Anyway if you want cheaper premiums don't plan on driving a Mercedes for the first few years.

Modified cars: Modified cars also have higher premiums as the parts are harder to replace, or if you have modified your car to make it go faster this will have an effect on your insurance.

Car parts: Think about the long term maintenance of your car. If you own a common model it will be easier to replace and repair the parts.

Safety: Adding security measures to your car will help to lower your premiums such as installing a car alarm or parking your car in a safe place at night.

No claims: The longer you drive for without making a claim, the more your premiums will go down, so drive carefully!


Compare young drivers car insurance and save
Rather than visiting 10 different websites and filling in 10 different forms, use our comparison website FOR FREE to compare cheap car insurance for young drivers in a jiffy! You might find yourself a bargain by comparing different insurers rather than going direct to the first one you find.
We've also got a ton of past customer reviews, so if you need some advice of who to go with, that's the place to go!
As a young driver insuring your car for the first time, we know that car insurance can seem confusing. Make sure you do your research before you buy to find the right policy for your situation. We have heaps of handy car insurance tips and guides to help including more tips for cheap car insurance: tips to help you save!
www.youngdriverfactbase.com/key-statistics