What's not covered by car insurance?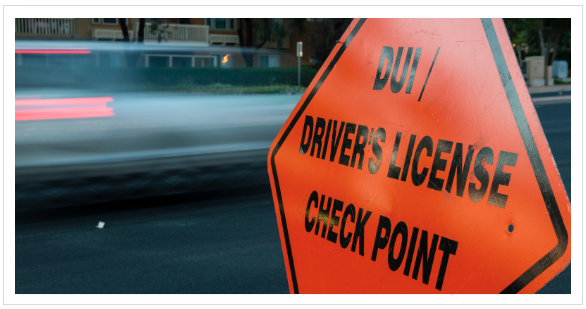 It's easy to get confused with your cover. We all know that comprehensive car insurance covers you for loss or damage caused to and by your vehicle but do you know all the ins and outs?
Often claims are denied because of exclusions or misunderstandings around the policy. And with so many providers in the market it's easy to get confused with who-covers-what.
In order to have a successful claim it's a good idea to familiarise yourself with the policy small print to understand when you have cover.
So to make things a bit easier for you, we've put together a list of the most common car insurance exclusions to pay attention to.
Here's 13 situations when you're typically not covered by your car insurance:
Under the influence
You won't be covered if the person driving the vehicle at the time of accident was under the influence of alcohol or any drug.

Named drivers
You might not be covered if the person driving at the time of accident is not listed on the certificate of insurance. This exclusion really depends on the insurance policy you have, as some insurers cover for anyone to drive your car. Always check your cover before you hit the road.

No license, no cover!
If the person driving the vehicle at the time of accident didn't have a valid license in Australia then you're not covered.

Car use
If the car is used for purposes which you have not declared to your insurer, such as carrying passengers or other people's goods for payment. Or improper vehicle use such as carrying explosives or causing a breakdown due to using the wrong type of fuel.

Being reckless
If you intentionally race your car (in a trial, rallies or tests) or cause damage because of excessive application of brakes then you wouldn't have cover. 'Being reckless' could also be viewed as failure to secure your vehicle, or leaving it in an unsafe position.

Breaking the law
Car insurance will not cover you if you have an accident when you're carrying more passengers than you're legally allowed to. It also doesn't cover the costs if your car is taken away because it was illegally parked, or if you receive any fines for speeding.

Roadworthy
If your car's not roadworthy and was driven in an unsafe condition before an accident happened you wouldn't have cover.

Wear and tear
Claims arising from tyre damage from punctures or bursts and general wear and tear, rust or depreciation are not covered.

Towing
If you're off for a weekend of camping and are towing your caravan, which isn't insured, your car insurance will not cover any damage to the trailer or contents.

Driving against medical advice
You wouldn't be covered if you had an accident whilst driving when you were instructed not to do so by a medical practitioner.

Non-standard accessories
Similarly not all modifications are automatically covered. If you've got an expensive sound system or metallic paint for instance these items are generally not covered under a standard policy.

Stolen property inside a vehicle
Don't assume everything that's stolen from your car is covered by your insurance. Certainly if you left your car unlocked, and then items were stolen, you wouldn't be covered.

Let's be honest, most of the non-covered situations above are common sense. Overall reputable car insurers provide great coverage for the majority of situations when your car is out of action, but even the best policies may not cover everything.

Regardless of whether you have comprehensive cover, or third party, it's really important to read your policy document thoroughly so you know exactly when you're covered.