Least and most expensive cars to insure in Australia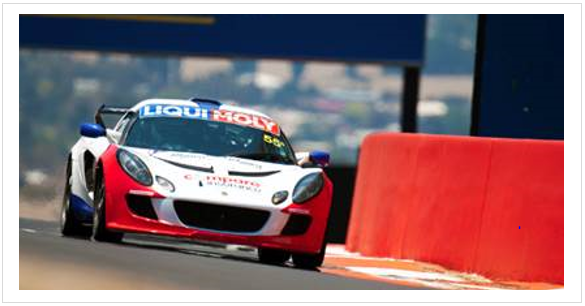 Did you know that car insurance premiums vary dramatically based on the car you choose to buy?
The value of your car, safety ratings and repair costs are the main influencers to pay attention to. Here's our guide to the least and most expensive cars to insure in Australia.
Which cars are cheaper to insure?
Make and model
Cars with less value, low performance, and smaller engines will be cheaper to insure.


5 star safety ratings
The Australasian New Car Assessment Program (ANCAP) provides consumers with safety ratings by testing cars in serious front and side crashes. These days most cars have high safety records so it's not something you really need to consider if you're buying a new car. But if you're thinking about a second hand, older car it might be something to pay attention to. Based on these ANCAP tests the cars that might be cheaper to insure based on their 5 star safety record are: the Nissan Pathfinder, Citroen C4, Toyota Corrola, Mazda 3, Fiat Panda and Mazda 6. Visit ancap.com.au to see star ratings for many more makes of car.


Fuel consumption
Cars which don't guzzle petrol are sometimes awarded with cheaper premiums because they are helping the environment. Don't forget the fuel savings too!


History
Insurers base their premiums on risk and statistics. If there is a type of car that is rarely involved in a road traffic accident then it will be cheaper to insure. Mini-vans, station wagons and family sedans tend to be cheaper as they are not involved in so many crashes.


Desirability
For the same reason, cars that rarely get stolen will benefit from lower premiums. A Suncorp survey found the least likely cars to be stolen were Daihatsus, Nissans and Daewoos.


Family Wagon
If you're the owner of a family sized car you're in for luck. These vehicles tend to be used for families who are speed conscious, so there tends to be less accidents, so they are cheaper to insure.


Car design
Vehicles with steel body parts are less expensive to repair than those with aluminium parts, and if your car will cost less to repair, then your insurance will be discounted.


Aussie Aussie Aussie
Aussie cars such as Holden, Ford and Toyota have lower premiums as you can replace the parts easier.
Which cars are more expensive to insure?
$$$,$$$
It goes without saying the more expensive the car, the higher the insurance premium. So if you're lucky enough to afford a Ferrari Enzo, Lamborghini Murcielag, Rolls-Royce Phantom, Mercedes-Benz SL55 or Aston Martin One-77 then you can guarantee yourself some hefty cover. Having said that car insurance on expensive cars often works out less as a percentage of the value of the car than on a cheaper model.


Convertible
Soft tops are more expensive to insure than hard tops as they are easier to break into.


Horse power
The more powerful your car is and the faster it can go increases the likelihood of you having an accident. Because of this premiums are higher.


Desirability
If statistics show that your car make or model is a desirable target for thieves then premiums are likely to be increased.


Rarity
If you have a highly modified, rare, or unique car the parts will cost more to repair so your premiums will be higher.


Safety ratings
Just as high safety ratings keep premiums down, low safety ratings will put insurance premiums up. The following cars have 4 star ratings or less so they might be more expensive to insure: Chery J11, Tata Xenon, Foton Tunland, Toyota Hiace, Mini Countryman, Jeep Compass and Ford Mondeo. You can visit ancap.com.au to see star ratings for many more makes of car.


Age
Older cars tend to cost more to insure because of the difficulty in obtaining spare parts.


Fuel
Diesel cars often cost more to repair and for that reason have higher premiums.


There are other factors that affect your car insurance premiums such as your age, where you live and where you park your car. You can read our guide which explains exactly how premiums are calculated or find out how to find cheap car insurance right here. Brrrm!
No matter whether you need car insurance for a Honda or a Jaguar, use a car insurance comparison to compare quotes and see if you could save on your monthly premiums by switching providers.