Compare cheap backpacker travel insurance and save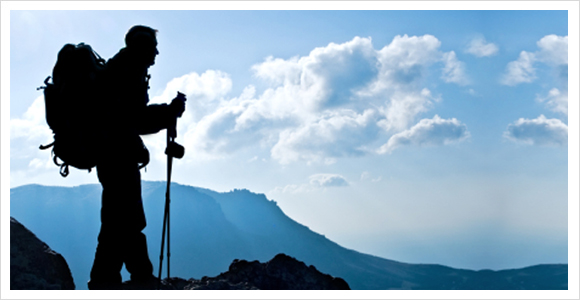 Secrets to finding the best backpacker travel insurance for your trip
Are you and your backpack heading off on an overseas adventure? Lucky you!
We understand you're on a budget, however you shouldn't scrimp on your cover. We've got policies for all needs and budgets. You can use compareinsurance.com.au to compare cheap travel insurance in seconds. So there's no excuse to miss out on vital cover which protects you for medical emergencies, lost luggage, cancellation and more.
We want you to find the best backpacker cover for your trip so we've compiled a list of the...
8 things you should consider before you buy:
Destination
The price of a policy depends on what geographical region you choose. By doing a bit of research and shopping around you might be able to save yourself a few dollars by picking an insurer that lists your destination in a cheaper price bracket than another. For example some insurers list New Zealand under 'Pacific' and others list it separately by itself, which tends to be cheaper.

It's also important to realise that certain countries such as warzones, or those in political unrest will not be covered. You should always check smarttraveller.gov.au for travel advice on your destination before you leave.


Comparison site destination
It can sometimes be confusing to work out what comparison website to use in order to find the best value deal. For example, would you use a New Zealand travel insurance comparison for the best quotes for trips going to New Zealand, or do you use an Australian site? The answer... use a comparison site in the country you live in. This is because most insurers require you to be a resident in order to buy a policy. You'll find better deals can be found when you compare quotes from the destination you reside in.
Trip duration and length of cover
You're probably going on a longer trip than the average, so it's best to look for a policy that offers longer length of cover and the flexibility to change policy details if you need to. itrek offers trips for up to 18 months of travel.


Essential cover
If you're on a budget and feel like you can't afford backpacker travel insurance you should at least consider a basic or medical only policy. Every year Smart Traveller deals with thousands of Australians in medical difficulty overseas. From burns from scooters in Thailand, to broken arms from falling off a rickshaw in Vietnam, something that seems simple to fix in Australia could see you running into thousands of dollars of medical bills.

A great word of advice from Smart Traveller 'if you can't afford travel insurance, you can't afford to travel.


Excess
The more excess you choose to pay in the event of a claim, the less you will have to pay overall for your insurance premiums. If you're looking for a cheap backpacker policy this may be an ideal benefit for you. But remember if you do need to claim later you will be forking out more money then.


Personal belongings
More than ever before, travellers are taking expensive gadgets away with them on their travels from laptops, tablets, iphones and more. So it's important to get cover to protect your items against loss, theft or damage. Just beware that some policies set limits for how much they will cover for single items which could be as low as $200. This won't get you very far for a laptop. If you're taking a particularly expensive gadget travelling it might be worthwhile increasing your single item limit or insuring it separately.


Cash
You'll want to have cover for any cash that might get lost or stolen along the way. But remember you're going to need to be able to prove the loss by providing ATM receipts and police reports in order to claim.


Adventure activities
If you're planning on bungy jumping or sky diving check that your policy covers you for these types of adventure activities as they're not in a typical policy. Skiing and snowboarding are however with added snow cover.


Reputable company
Don't just buy the first, and cheapest policy you find. Do some research and check that the insurer is a reputable company. A good way to start is to see who the underwriter is. If it's a big company such as Allianz or Lloyds chances are the insurance policy will be a good one. You can also read travel insurance reviews and see what other people say!
Now that you've read our 8 tips, hopefully you feel confident that you can find yourself a great backpacker policy. If you still wondering how you can save, read our tips on how to save.
Maybe you're not a backpacker as such, but more of a student going overseas on a gap year? If that's you, check out our student travel insurance guide for heaps more handy tips and advice.
So what are you waiting for jetsetters, backpacker insurance today!