Travel insurance FAQ's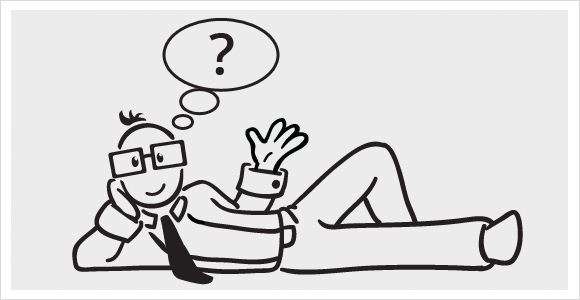 We know pages of small print and heaps of legal jargon can be dull and confusing. That's why we've come up with a handy list of frequently asked questions on travel insurance to make it that little bit clearer.
Do I really need travel insurance?
Travel insurance is really a small price to pay if you could consider medical bills that could turn into thousands of dollars. Do you have that kind of money lying around? Cover can cost as little as $50 so get it and travel with peace of mind!


Which region should I pick?
On our site:

• Worldwide means anywhere in the world
• Worldwide Excluding generally means all destinations excluding USA, Canada and Japan
• Europe means all European countries, including UK
• Asia means Asia and the Indian subcontinent, excluding Japan
• Pacific means the South West Pacific, New Zealand and Indonesia/Bali
• Australia means domestic travel within Australia
• Note: Variances apply for Japan and Russian Federation. Check that your destination is covered once you're directed to your chosen insurer.
Is my luggage covered?
Yes, cover is provided if your luggage is stolen, accidentally damaged or permanently lost but you must make sure you keep your belongings with you at all times and take reasonable care to protect your luggage. Beware that insurance companies may not pay a claim if they do not believe you have done this. Always read the insurers product disclosure statement to understand where you will and will not be covered.
What do I do if my luggage is delayed by a transport provider?
If your transport provider delays your luggage for more than 24 hours, you will be able to claim for essential clothing and food that you have needed to buy.
Can I get a refund?
Each company is different but the general rule is not after the 14 days cooling off period, and not if you return from holiday earlier than expected.
When does my cover start?
Check your certificate of insurance, which will provide you with the date that your policy starts.
Can my 'pre-existing medical condition' be covered?
Yes, insurance companies do cover some medical conditions but you might need to pay an additional premium in order to do so. Always read each insurers' product disclosure statement to see their list of pre-existing medical conditions. There will be some conditions that cannot be covered and you might need to provide a medical report to the insurance company to determine if you can get cover or not.
I am over 70, can I get cover?
Yes there are many policies that cover for seniors. Check out our guide to seniors travel insurance for more information.
I am going skiing, can I get travel insurance to cover me for that?
Yes many companies offer cover with winter sports included. Whatever adventurous activity you are planning on your holiday be sure to check with the insurance company first that they cover you for it. Find out more about ski insurance here.
Do I need travel insurance if I am heading on a cruise?
Many people don't realise that even if you're cruising local coastal waters, once your cruise ship has left port, you are no longer covered for hospital or medical expenses by Australian Medicare. If your travel plans include cruising for more than 4 consecutive days, depending upon your insurer, you may have to select Cruise Cover as an additional option to your standard international policy.
Can I get backpacker insurance?
Yes, there are plenty of cheap backpacker policies that are suited to adventure seekers planning on taking a longer trip.
Most companies consider, for insurance purposes, a family to be two adults and up to four children. What is considered a 'child' can vary from insurer to insurer. Most consider a child to be a financially dependent person under the age of 18. However, others make allowances for children up to 21 years of age, provided they are living at home and are not in full time employment. Some insurers cover kids for free on a single adult policy. The cover limits remain the same as for one adult, however cover is provided for the child and guardian.
How many accompanied children are allowed to travel on a policy?
There is no limit to the number of accompanying children, as long as they are your own children or grandchildren.
Can I get cover if I am pregnant?
Yes you can, but no insurer will not cover you for the full length of your pregnancy. Several Australian companies cover unexpected medical complications for women up until 26 weeks of pregnancy, with a few offering cover up to 30 weeks of pregnancy. You may have to complete a medical assessment if you have had any complications in your pregnancy.

Travel insurance only covers you for unexpected and unforseen medical situations so it will not cover you for standard scans for example.

See this handy guide from Comparetravelinsurance.com.au which compares Australian insurer's pregnancy cover.
Why should I get annual multi-trip insurance?
The best thing about an annual multi-trip policy is that you can travel as many times as you like in one year and you will be covered. Your policy might have trip duration limits anywhere between 15-90 days so check these before you travel.
What happens to my pet cat or dog if I'm delayed?
A number of companies in Australia will cover you for kennel or cattery fees resulting from your delayed return home, and vet bills if your pet is injured while you are away. Each insurer will have a capped limit that they will pay detailed in their product disclosure statement which tends to be around $500-$600. However you are not covered if a pet is sick and you need to return home from a trip. Unfortunately insurers do not class pets as family members.
I have an expensive item to take with me, will that be covered?
Depending on its value you might need to buy extra cover to protect you for your high value items. Always check the insurers PDS to find out how much cover they provide for single items.
I just had a medical assessment – do I really need to do another one?
Yes - you must complete a new medical assessment for each policy you want to take out.
How do I make a claim?
We got heaps of tips to help ypu with your travel insurance claim. You can also visit your insurer's website. They will have a dedicated claims number or online form for you to complete.
When should I submit my claim?
Each insurer will vary but it's best to submit your claim ASAP with all the appropriate documentation. Some insurers will specify an amount of time in which you can claim, so make sure you know how long this is before you travel.

Were these questions helpful? If you need more information on travel insurance visit our handy tips and guides for more help.

We'd love to hear from you…If there is anything else we can help you with please contact us and we will get back to you asap.

What are you waiting for, on your marks, get smart, compare travel insurance now.