Pros and cons of credit card travel insurance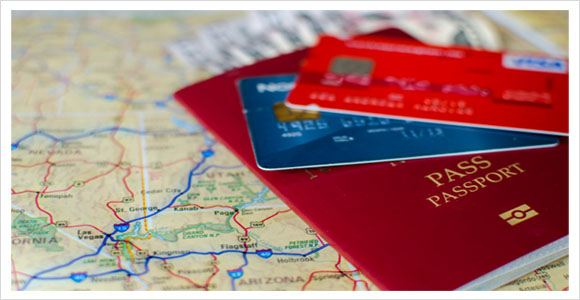 So you're off on holiday and now need to plan your travel insurance. Do you buy through an independent provider or go with your free credit card cover?
Travel insurance is typically offered as a 'free' benefit with credit cards that have high annual fees, but the term 'free' does not necessarily mean 'free'. You may think that you can save yourself a few bucks but there are a number of catches that you need to be aware of before deciding which insurance is best for you.
Here we explain the pro's and cons of credit card travel insurance:
The pros...
Get cover for cash
Credit card travel insurance generally covers around $500 cash per person, with a maximum of $1000 for a family. This is not always offered as a benefit with independent insurers. These amounts will vary from card to card.

Good cover for luggage and personal items
Credit cards provide a higher level of cover for luggage and personal effects than individual policies. Although many will not cover you for items stolen from a public place or unmanned vehicle.

Accident cover
Credit card insurance typically provides high levels of cover if you're injured, become disabled or accidental death while travelling overseas.

Transport/transit inconvenience insurance
If you've paid for your transport using your card credit card you will be covered for transport cancellations – subject to terms and conditions detailed in your policy documentation.

Car hire excess
Credit card insurance can include rental car excess reimbursement within Australia, as long as you've paid using your credit card. Alternatively there are stand alone rental vehicle excess products which will cover you in Oz and overseas for a fraction of the cost of what the rental companies try and upsell you.
Loss of income
Some credit cards cover up to 3 months for loss of income.

International
Credit cards are accepted all over the world making them very convenient if you find yourself in a bit of trouble overseas.
The cons...
Only the cardholder gets the benefits
The main benefits are only available to the cardholder. Some do include your spouse and dependants when travelling with you, but make sure you do your research before you leave for holiday.

Only covered if you've paid using your credit card
You'll only be covered if you've paid using your credit card – this is classed as 'activating' your travel insurance. Almost all credit card policies require this 'activation'. If you haven't paid for the majority of your trip on your card, you may not have adequate cover.

Pre-existing medical conditions
Credit cards do not cover for pre-existing medical conditions such as diabetes or asthma and they have lower age limits for medical claims. Some also have caps on how much medical cover they include - this is something you don't want to scrimp on.

High excess
Credit card travel insurance often has extremely high excesses in comparison to stand alone insurance providers. So in reality the so called 'free travel insurance' is not exactly free when you go to make a claim.


Your trip length can't be extended
Generally you are only covered for short trips and you won't be able to extend the length of your holiday once you're already away. If you require cover for a longer period you should purchase a standard travel insurance policy which can cover you up to a whole year (and sometimes more).

Doesn't cover lost items
A large proportion of policies through credit cards exclude coverage for lost items.

Won't cover adventure activities
If you're planning on jumping out of a plane, make sure your credit card insurance covers for adventure activities - a lot of them don't.

Domestic travel not covered
Australia is a big place - Perth is a 5 hour flight from Sydney and that's an expensive flight you're going to want covered. Did you know credit cards insurnace doesn't cover domestic travel? Some do cover 'inconvenience' insurance, which covers extras like flight delays or missed connections.

After reading this, we hope that you now have a good idea which is the best type of insurance for your trip.
The most important thing to consider when taking out your policy is that you understand what you are covered for and any restrictions that may apply.
You don't want to be travelling thinking you're insured when you're not! Always make sure you read the PDS before you buy to ensure you have the vital cover you need for your holiday.
If you've decided that cover through an individual provider is the right option for you, use compareinsurance.com.au to compare travel insurance providers. Just 4 little questions and you can compare over 20 Australian travel insurers in just seconds.