7 secrets to successful car insurance claims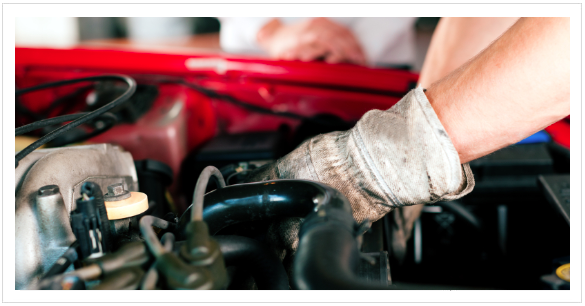 Accidents happen every day. Perhaps you were avoiding the neighbour's cat and drove into a tree? Or that lamp post was closer than you thought?
Having an accident can be very disruptive to your daily schedule. When your cars off the road there's all the rigmarole of mechanic repairs and arranging hire car replacements. The last thing you want on top of all of that hassle is a rejected car insurance claim too!
All Aussie car insurers have conditions of cover, and if you don't observe these they may reduce or refuse to pay a claim, or in extreme cases even cancel your contract.
Follow our 7 secrets to successful car insurance claims and you can't go wrong:
Report the incident asap
Anything you want to claim must be notified to your insurer asap. And if your cars been damaged or vandalised, you should report it to the police immediately too.
Evidence, evidence, evidence
Claims tend to involve heaps of paperwork which you provide to the insurance company so they can process your claim. This might include proof of ownership and value of the car, all regular drivers* history, an accurate account of the incident, and maybe even photos of the scene. The more you provide, the quicker your claim will be managed.
Get the 'ok' from your insurer for repair work
Insurers often have preferred suppliers that they work with regularly, which means your claim is likely to be processed faster if you use them. If you decide to use your local company, make sure your insurer knows and agrees to the costs quoted, before work starts. Don't forget to get receipts for all work carried out so you can be reimbursed for the costs too.
Be honest and keep your insurer up-to-date
One of the biggest reasons that claims are denied is because of misinformation provided. Keep on top of this by notifying your insurer of any damage asap or any instances where regular drivers have been charged with any driving offences. You must also notify your state's licensing authorities of any conditions that may affect your ability to drive. Learn more about car insurance non-disclosure here. At all times you must give your insurer all relevant information regarding the insured drivers and any incidents which may lead to claims.
Keep your vehicle secure
Keep your car locked, if it's unattended it must be secured with any security devices that are installed. If you claim on your insurance for a stolen car, but you left your car unlocked you're not likely to be covered.
Be responsible
Insurance doesn't cover for recklessness. You must take all reasonable steps to prevent any loss or damage. For example, if you're involved in a car accident, but your car wasn't in a roadworthy condition, your insurance company could refuse your claim. Similarly, if you were drink driving and had an accident your claim would not be paid. See our guide which explains what's not covered by car insurance.
Finally don't claim for something you're not entitled to
Yes we know reading the policy wording is boring, but it's always a good idea to read it and understand any exclusions, so that you can avoid any disappointments later down the track.

When it comes to claiming on your car insurance, remember that you may have to pay an excess, particularly if the incident was your fault. Payment of an excess helps to reduce the number of small claims and keep down your insurance premiums.
Now you know insurers' conditions of cover and our 7 secrets to car insurance claims you can feel confident that any claims you make will be successful.
*regular drivers are the persons named on the certificate of insurance.